Are you ready to land a new job?
Whether you're seeking greater career fulfillment, advancing the corporate ladder, trying to find your first job, re-entering the workforce, changing career paths, or unemployed and in need of a job fast – you've come to the right place. Together with my team of career coaching, hiring, recruiting, and resume writing experts, I will show you how to move past endless hours of job hunting, master job search skills & best practices, increase your confidence and land offers.
Yours Truly
How to Tackle Your Job Search in 8 Easy Steps
If you want to drastically reduce the amount of time it takes to end your job search and land your dream job, you must do these 8 things: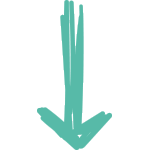 Step 1
DEFINE YOUR SEARCH STRATEGY
---
Your job search strategy is the foundation for reducing the time frame of your job search, but it's the most neglected activity by nearly every job seeker I encounter. Most job searchers I encounter start by updating the resume – which is the WORST thing you can do if you're starting your job search. Without a solid strategy in place at the very beginning of your search, I guarantee that you will find yourself in a drawn-out search where you are reacting to your search by applying to the limited kinds of opportunities you find on job boards, instead of proactively unlocking the perfect opportunities for you in the hidden job market (more on this later). Sure you might land a job opening to fill the immediate need of a new job, but you will not own your future. Without a solid job search strategy, you will compromise on the items that lead to personal fulfillment.
A robust job search strategy requires:
Creating your search roadmap
Setting (and sticking to) your career and life priorities
Identifying your non-negotiables so that you are always conducting your job search in the realm of reality and not the unrealistic "what-ifs" and potential scenarios
One of the main benefits of defining your strategy will be sorting through all of the information and never-ending list of questions crowding your mental space.
If you are struggling to make sense of all the questions on your mind or determine what to do next based on a variety of potential career directions – you need Job Search Jumpstarter Coaching to help you start from the beginning and define your strategy.
Step 2
CREATE CLARITY
---
Once you have defined your search strategy, you will need to achieve total clarity around your job target(s) so that you know what you are seeking in professional fulfillment (and what you are NOT seeking). If you are applying for jobs, networking, or interviewing without communicating a clear target, chances are you are appearing unfocused and too open to "any opportunity." Hiring managers and networking contacts are not able to help you if you are not communicating target clarity because the message you are communicating is, "I'll take any job" instead of what they need to hear, "I would like x job with x company."
When you communicate clearly around your target, you will start to uncover more opportunities than you ever thought possible. You will also be perceived as someone who is decisive and confident in achieving your career goals. This confidence will be well-received by those in a position to hire you because they will feel you are in it for the long haul and not a risky hire.
Having target clarity will help you to stay on track as you start searching for the best job opportunities in the market. It will also ensure that you do not become distracted and veer off track by applying for the wrong opportunities. It can be very tempting to default to what's listed on job boards and react by applying to any job that looks like a fit. However, this will be a big time waster and not lead you to your ultimate career fulfillment.
To achieve clarity in your search you must:
Have self-awareness about your strengths, weaknesses, likes, dislikes, personality type, etc.
Conduct market research so that you may approach your job search based on the reality of the job market for someone like you
Set your target or targets based on a variety of factors such as job title, industry, and company type
If you are struggling to narrow down your job targets based on your strengths and personality type, Clarity Coaching may be the best starting point for you. You would work with a certified assessment expert to use StrengthsFinder & MBTI Assessments to become more self-aware.
If you are clear on your strengths, but struggling to get focused on the next move, you may need expert support through Job Search Jumpstarter Coaching to get (and stay) laser focused on your target. For more advanced ob seekers who are familiar with the job search and have established clean branding, I recommend Job Search Accelerator Coaching.
Step 3
BUILD YOUR BRAND
---
After (and only after) you are clear on your target and direction, you must build your brand. An effective professional brand will create your first impression and have an immediate impact on whether or not you appear to be a fit for your career or job target. Branding happens, online, offline, on paper, and in-person and it's up to YOU to communicate your brand in the most impactful way at all times.
Your brand is critical for communicating who you are and what you can do in a way that speaks to those in a position to hire you or introduce you to hiring managers. Using a combination of skills, strengths, industry, department, and job title keywords, your brand, and branding statements have the power to attract your target hiring managers and recruiters.
To create the most impactful brand, branding statements, and branding materials you must:
Conduct careful analysis of your target and identify impactful branding pieces
Generate your strongest keywords and brand descriptors
Create an elevator pitch as a concise quick pitch for your brand
Develop your elevator pitch into a compelling story by which you can communicate your brand effectively while also tying in your entire career story (and strategically support your career path choices)
Optimize your Linkedin profile to illustrate your brand online
Create a strategic Networking Brief (especially important for career changers) so that you can help your network immediately understand your brand AND the types of opportunities/contacts you are targeting
Spending time on one's brand is critical to creating an accelerated job search but it is often a piece that is neglected – thus dragging out the job search. Taking the time to create the perfect branding materials will help you in the short term to organize your thoughts and feel comfortable communicating about you, with ease.
Creating a strong professional brand will also help you communicate more effectively and confidently once you get to the interview stage. Finally, it will help others know exactly who you are and what you are looking for next. So it's a pretty important part of every job search!
If professional branding and communicating confidently about you are not your strong points, you need Job Search Jumpstarter Coaching.
If you struggle to write about your brand, you may need a professional writer to craft your brand on paper and online. Our Linkedin Makeover and Resume Writing services are what you need.
Now you're ready to land your dream job!
Follow these 8 steps and you'll greatly increase your chances of landing your perfect job in record time. If you need help, implementing these 8 steps, never fear! You have a team of career experts at your disposal! You can count on our team to get you through your job search and into a role you love!
Join Career Development Project community to get job search insights, expertise, and exclusive resources sent straight to your inbox.